Our love of coconuts led to the establishment and formation of our company, Kelapa Oasis Sdn Bhd, in the year 2007. 
Our coconut retail and distribution company is located in Klang, Malaysia. Over the years, we have gained a vast experience in creating and delivering the finest high quality and unique coconut-based products.
We now offer a wide variety of coconut products and are continually developing new products. We are committed to providing the quality products, service and support our customers deserve.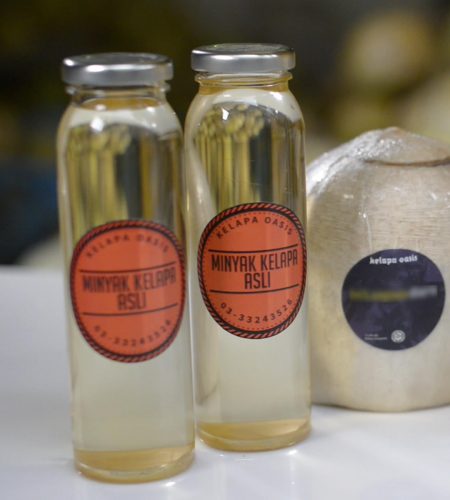 The reason why I choose to use their santan is because this santan meets my criteria because of its freshness and its white color. I'm grateful for finding this fresh santan that gives me the required texture and taste for my jelly cakes.
Halal Certified Products
More and more customers are insisting on real premium quality, by choosing only products with the best ingredients for themselves and their families. Our customers can taste and feel the difference.
We Offer Various Quality Coconut-based Products!